July 21-23, 2022 | Atlantic City, NJ
Our Keynote Speakers
James L. Rubart, Tosca Lee, and CJ Redwine
James L. Rubart is 28 years old, but lives trapped inside an older man's body. He thinks he's still young enough to water ski like a madman and dirt bike with his two grown sons. He's the bestselling author of sixteen novels and has been inducted into the Christy Hall of Fame. He loves to send readers on mind bending journeys of spiritual freedom they'll remember months after they finish one of his stories. He's also a branding expert, audio book narrator, and co-owner, with his son Taylor, of The Rubart Writing Academy. He lives with his amazing wife on a small lake in eastern Washington.
Tosca Lee is the New York Times bestselling author of eleven novels including The Line Between, The Progeny, The Legend of Sheba, and Iscariot. Her work has been translated into seventeen languages and optioned for TV and film.
She is the recipient of two International Book Awards, Killer Nashville's Silver Falchion, ECPA Book of the Year, and Realm Makers' Book of the Year. Her work has finaled for the High Plains Book Award, the Library of Virginia Reader's Choice Award, two Christy Awards, and a second ECPA Book of the Year. The Line Between was a Goodreads Choice Awards semifinalist for Best Mystery/Thriller of 2019. In addition to the New York Times, her books have appeared on the IndieBound and Christian bestseller lists, Library Journal's Best Of lists, and as part of Target Stores' "Target Recommends" program.

Lee lives with her husband and three of four children still at home in Nebraska. For more, please visit www.toscalee.com
CJ Redwine is a New York Times bestselling author of speculative fiction, a diehard lover of going to the movies, and a believer in fairytales. She keeps a six-foot tall Loki figure in her office and will argue the merits of Batman vs. Superman with anyone she meets. She once accidentally punched herself in the face on a ride at Disneyland. She doesn't recommend it.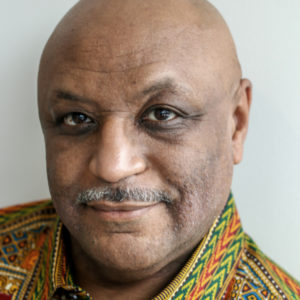 Maurice Broaddus
Continuing Session 
Dreaming of New Worlds
The resident Afrofuturist at the Kheprw Institute and an editor at Apex Magazine, his work has appeared in places like Lightspeed Magazine, Magazine of F&SF, Uncanny Magazine, & Black Panther: Tales from Wakanda. His books include Sweep of Stars, Unfadeable, Pimp My Airship, Buffalo Soldier, and The Usual Suspects. (MauriceBroaddus.com.)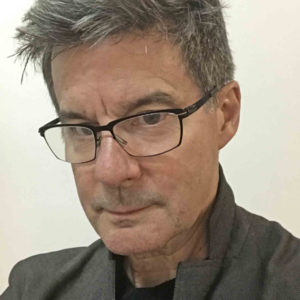 Donald Maass
Continuing Session
The Emotional Craft of Fiction
Post-Conference Session
Beyond Arc: A Journey is More Than Change
Donald Maass founded the Donald Maass Literary Agency in New York in 1980. The ten agents at his company together sell more than 200 novels every year to major publishers in the US and overseas.  Don is the author of The Career Novelist (1996),Writing the Breakout Novel (2001), Writing the Breakout Novel Workbook (2004), The Fire in Fiction (2009), The Breakout Novelist (2011), Writing 21st Century Fiction (2012) and The Emotional Craft of Fiction (2019).  He is a past president of the American Association of Literary Agents (AALA).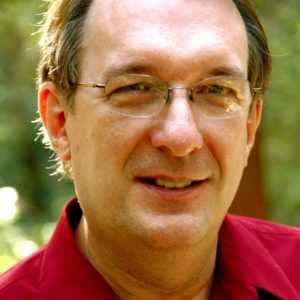 Steve Laube
Continuing Session
From Idea to Print: The Entire Publishing Process
Steve Laube, a literary agent and president of The Steve Laube Agency, has been in the book industry over four decades, first as a bookstore manager where he was awarded the National Store of the Year by CBA. He then spent many years with Bethany House Publishers where he was named Editor of the Year by AWSA. Over seventeen years ago he became an agent where he and his agency have represented nearly 2,000 new books and Steve was named Agent of the Year by ACFW. He was also inducted into the Grand Canyon University Hall-of-Fame by their College of Theology. In addition, he is the Publisher of Enclave Publishing and serves as president and owner of The Christian Writers Institute. He is the author of the annual Christian Writers Market Guide and Book Proposal Tips and Tricks. His office is in Phoenix, Arizona.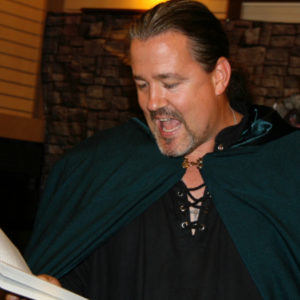 Wayne Thomas Batson
Teen Track 
Finding and Forging Hope Through Fiction
Best known for his bestselling Door Within Trilogy, Wayne Thomas Batson has published more than twenty novels spanning genres from Young Adult to Epic Fantasy to Supernatural Thriller. Head over heels in love with his wife of 28 years, Batson makes his home in a little shire of Maryland called Eldersburg. His students from 31 years of teaching English and Reading continue to inspire a myriad of stories still to come.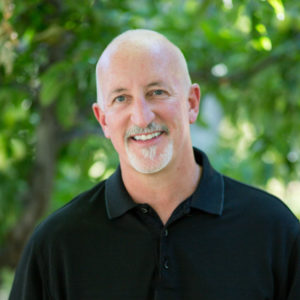 James L. Rubart
Pre-conference Session and Keynote
Quantum Level Branding & Marketing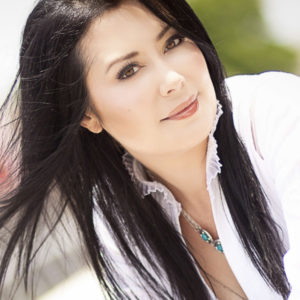 Tosca Lee
Opening Keynote and Electives
Keep 'Em Reading Past Midnight
Overcoming Fear and Perfectionism/The Art of Audacity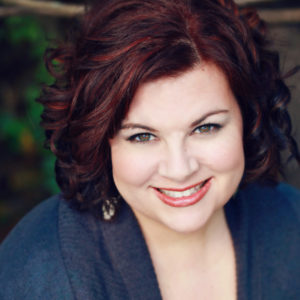 CJ Redwine
Closing Keynote and Electives
Escape the To-Do List (2-part elective)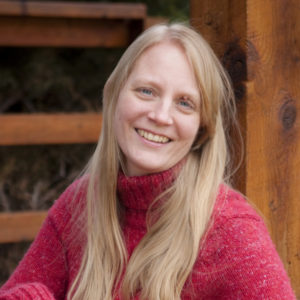 Jill Williamson
Electives
How to Make the Most of Goodreads as an Author
Creating a Timeline (or Several) for Your Novel
Jill Williamson is an award-winning fantasy and science fiction author of over twenty books including By Darkness Hid, which won several awards and was named a Best Science Fiction, Fantasy, and Horror novel by VOYA magazine. She has also written several books on the craft of writing and teaches at www.GoTeenWriters.com, one of Writer's Digest's "101 Best Websites for Writers." She lives in the Pacific Northwest with her husband and two children. To learn more about her novels, visit her online at www.jillwilliamson.com.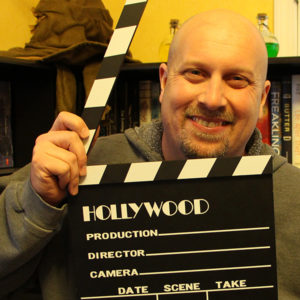 Clint Redwine
Electives
Media Training 101 – How to effectively promote yourself and your book
Adobe Photoshop Basics
Clint Redwine is a media professional from Myrtle Beach, South Carolina. He has worked in radio and television for 28 years. (That's like 84 years in normal job years). He spent 18 years as a co-host on the Mix Morning Show on Mix 92.9 in Nashville, TN. During his time there the show was the #1 rated morning show. He also worked with WKRN News Channel 2 in Nashville as their film critic.
Clint is a member of the Broadcast Film Critics' Association (The Critics' Choice Awards), and the former president of the Music City Film Critics' Association. He has won numerous awards for his work in radio. (Don't ask him to show you the awards. Either his kids broke them, or they were given away as really bad Christmas gifts).
Clint is married to the New York Times Bestselling Author, CJ Redwine. (Yes, that is how he refers to her when they are at home). Together they have five incredible children ranging in age from 23 – 9.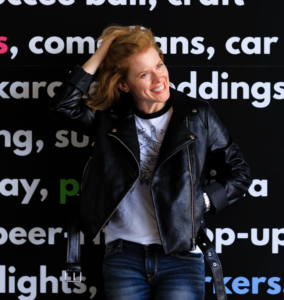 Carla Hoch
Electives
Picking a Fight With Your Character
FightWrite: Practical to Tactical
Carla Hoch is the author of the Writer's Digest book Fight Write: How to Write Believable Fight Scenes, and proprietor of the award winning FightWrite™ blog, podcast and YouTube channel. Carla is a Writer's Digest author and instructor and seasoned Realmie who regularly teaches workshops on the mechanics of fighting for writers as well as the craft of writing fight scenes. She has experience in almost a dozen fighting styles, and trains outside of Houston, Texas where she lives with her family, paranoid guinea pigs and judgmental cats.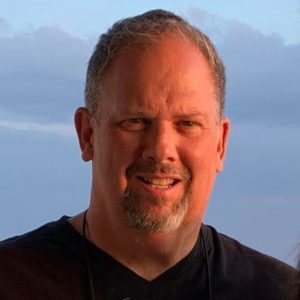 Steve Smith
Elective
Audiobook Primer for Authors
A veteran of 38 years in Christian publishing and entertainment, Steve joined Oasis Audio in 2010 as Vice President of Sales and Marketing. Steve is an Eisner-nominated translator of the French graphic novel series, The Obscure Cities. Steve cites Jules Verne, Edgar Rice Burroughs, L. Frank Baum and Ray Bradbury as the catalysts for his love of fantastic fiction.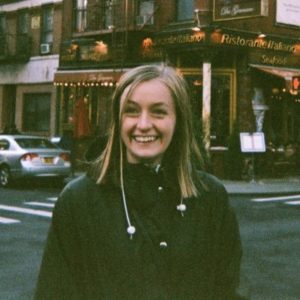 Alice Fugate
Elective
Agenting 101: Fairy Godmother or Wicked Stepmother?
Alice Fugate joined The Joy Harris Literary Agency in 2021. Originally from Atlanta, GA, she graduated from Rhodes College in Memphis, TN with a BA in English Literature and Creative Writing. Prior to joining JHLA, she was an associate agent at Trident Media Group, where she worked for two and half years. Alice works primarily in the children's book space, across all formats and genres, but also enjoys working on select adult projects, including stories about the American South, historical fiction, and works that explore faith, religion, music, or nature. She's drawn to literary or well-written commercial projects that have a classic but fresh feel with distinctive, surprising voices from diverse backgrounds. In children's books, she loves animal fables, fairy tale retellings, comedies of manners, adventure tales, heartfelt contemporary, and narrative nonfiction. In everything, Alice looks for wit and whimsy.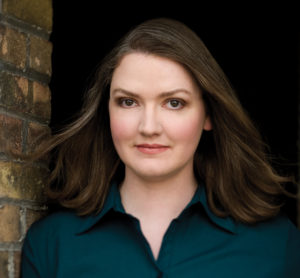 Lisa Mangum
Elective
Everybody Dies! Killing Your Heroes, Your Villains and Your Darlings.
Lisa Mangum has worked in publishing since 1997. She has been the Managing Editor for Shadow Mountain since 2014 and has worked with several New York Times best-selling authors. While fiction is her first love, she also has experience working with nonfiction projects.

Lisa is also the author of four national best-selling YA novels (The Hourglass Door trilogy and After Hello), several short stories and novellas, and a nonfiction book about the craft of writing based on the TV show
Supernatural. She has edited several anthologies. She currently lives in Taylorsville, Utah, with her husband, Tracy.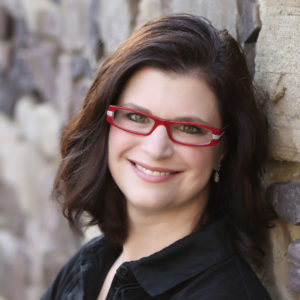 Suzanne Kuhn
Elective
6 Secrets to Creating a Buzz Without Social Media
Suzanne Kuhn, Associate Publisher for Iron Stream Media and founder of Brookstone Creative Group & Brookstone Publishing Group, brings more than 30 years of industry experience including publishing, marketing, retail, and working with New York Times best-selling authors. Her mission is to help creatives pursue and fulfill their purpose.