July 13-15, 2023

St Louis, MO
Sheraton Westport Chalet



THANK YOU TO OUR
EVENT SPONSOR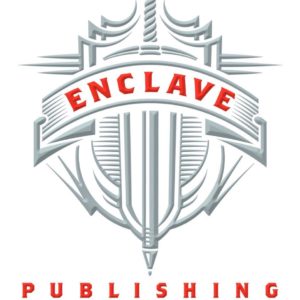 We offer a hybrid conference for the convenience of those who cannot travel to experience Realm Makers in person. Online attendees can watch a live feed of all events that take place in the main ballroom (keynote sessions, awards banquet, and the most popular classes.) Other electives and continuing sessions will become available soon after they have been recorded at the conference. All attendees have access to an online conference community and replays of all content until the end of 2023. Our experience since 2020 has shown us this combination of live and recorded content will offer our online attendees the best conference experience.
If you are a Christian author writing speculative fiction, find your people at Realm Makers.
Are you a creative person who loves science fiction and fantasy, but also makes your spiritual growth a high priority? Have you found that you're a little too weird for the usual church crowd, but don't exactly fit in with the sci-fi convention set either? Well, now there's a place for you to learn, share your talents, and commune with people a lot like yourself.
That place is the annual Realm Makers Conference.
Realm Makers's first priority is to help foster excellence in the speculative arts, whether fiction, film, illustrations, or whatever way we can imagine to tell our stories. It's our goal to help the artist who wants to market his or her work under the Christian umbrella, as well as those who want to pursue their goals in the mainstream marketplace. After all, both the "secular" and "religious" markets need excellent content. We recognize and applaud the fact that different artists are called to take their work to different audiences.
So, if you want to come to a Realm Makers conference, expect the atmosphere to be faith-friendly, because we know that sometimes the world of speculative fiction can offer some challenging terrain for the Christian creative.
What makes Realm Makers different than every other conference is that people who follow a faith-based worldview AND love spaceships or sword fights can call this conference "home." Expect to learn from and rub elbows with professionals from both sides of the arts spectrum–the inspirational and the mainstream.