July 21-23, 2022 | Atlantic City, NJ
Pre-Conference Session with James L. Rubart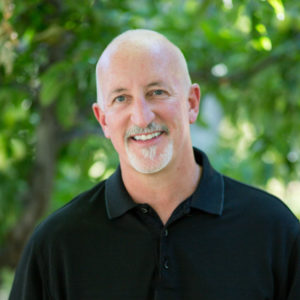 Quantum Level Branding & Marketing
Do you understand branding and what your personal brand is (the theme of your life)? Do you realize how the right branding can make you and the wrong branding can break you? In this course, Christy Hall of Fame author and marketing expert, James L. Rubart will show you how to discover your brand and how to use it to stand out to editors, agents, and readers, as well as how to apply it to your website and every other aspect of your marketing and career.
Each continuing session meets three separate times during the conference, for a total of almost 6 hours of content. The classes are designed that each session builds upon the previous.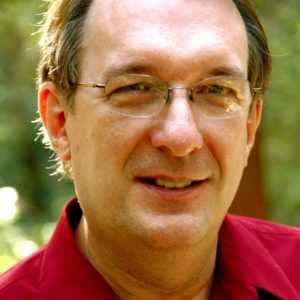 From Idea to Print: The Entire Publishing Process with Steve Laube
This multi-session presentation will walk you through the entire publishing process. From pitching to pub boards to contracts to editorial issues to production to sales/marketing to print. Everything you need to know!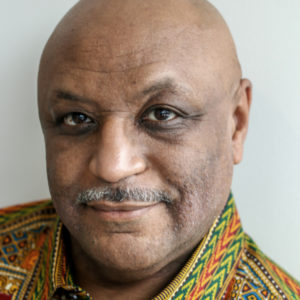 Dreaming of New Worlds with Maurice Broaddus
How do authors make their fictional worlds feel real? In this workshop, Afrofuturist, teacher, and librarian Maurice Broaddus will discuss how to build a believable world for you characters to live in. Setting is an important part of any story. In the Round One, you will discuss Afrofuturism and community work as an introduction to worldbuilding. And you will begin to build your own world.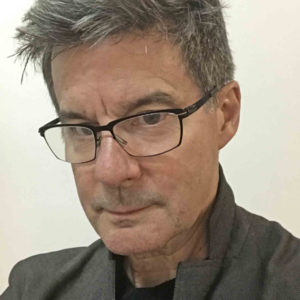 The Emotional Craft of Fiction with Donald Maass
 The emotional effect of fiction on readers is a craft.  Based on psychological research and study of what makes novels emotionally gripping, this intensive workshop takes participants beyond showing or telling to create an emotional journey for readers—one unseen but nevertheless deeply felt and ultimately unforgettable. This is a hands-on workshop for advanced fiction writers.  Participants should bring a WIP and writing materials.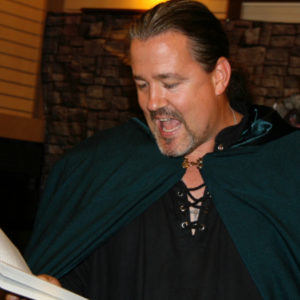 Teen Track with Wayne Thomas Batson
Finding and Forging Hope Through Fiction
 Anxiety, Depression, Suicide Attempt rates are all skyrocketing among teens. Why? Could it be that worldly messages have finally become so overwhelming and pervasive that all hope seems lost? It's time to declare a different message. Time to take back the art of writing to bring hope to ourselves and to this generation. In this three-part series, young writers will learn to spot the world's false narratives, to knock down strongholds, and to infuse fiction with contagious, courageous inspiration.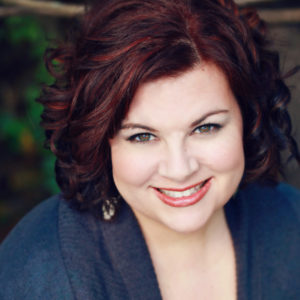 Classes taught by CJ Redwine
Escaping the To Do List (AKA Avoiding Burnout)
(parts 1 & 2)
Does this sound familiar? Every morning your massive To Do list stares you down, its challenge a beast you try desperately to overcome. Maybe you force yourself to work harder and faster, skipping meals and time with family. Maybe you hide away, choosing household chores or a show on Netflix as despair fills you. Every night you swear the next day will be different, and you'll slay that To Do list like a boss. If you're trapped in that cycle, you're well on the way to burnout. Or hey, maybe you're already there! The answer isn't working harder, working faster, and telling yourself you should somehow be able to keep up with it all. What you need is a seismic shift in your relationship with your work.
Learn to recognize the signs of burnout, reverse the damage, and develop resilience to stress in this workshop from New York Times bestselling author C.J. Redwine. This isn't the usual time management class. This is your first step toward freedom, true productive creativity, and building the life you want. You'll gain perspective, be challenged to change your mindset, and develop action steps that will be transformative. Best of all, you'll walk away filled with hope.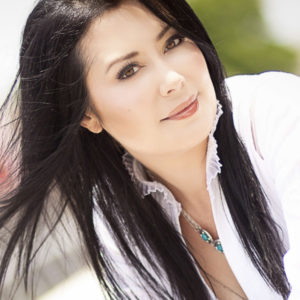 Classes taught by Tosca Lee
Keep 'Em Reading Past Midnight
In this pens-out workshop we'll dig deep as Tosca shares her top ten tried-and-true methods to give your readers exactly what they want: a book they can't to put down.
Overcoming Fear and Perfectionism/The Art of Audacity
In this pens-out working session we'll work through several techniques to push aside fear and doubt in order to create our best writing from a place of wonder, freedom, and—dare we say it?—fun.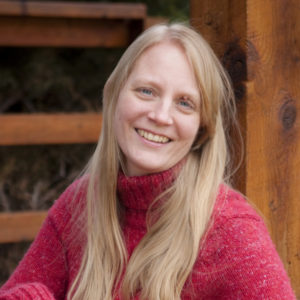 Classes taught by Jill Williamson
How to Make the Most of Goodreads as an Author
Goodreads is the world's biggest online community of readers. Authors who are not on Goodreads are missing an amazing opportunity to promote your novels. In this class, we'll discuss the pros and cons of Goodreads and how the pros far outweigh the cons. You'll learn how to join the Goodreads Author Program, how to consistently get your book to show up in the feeds of your friends, and how to use Goodreads to support cover reveals and book releases. We'll also discuss whether or not Goodreads Giveaways are worth the investment. At the end of this class, you'll be a Goodreads guru.

Creating a Timeline (or several) for Your Novel
Whether you're writing contemporary, historical, fantasy, or any other genre of fiction, a timeline is an important tool to keep track of what's going on in your story. In this class we'll learn about the different kinds of timelines you can create, how to start one, what to add, and what to leave out. We'll also talk about how to use a timeline for multiple points of view, how timelines can help you see plot holes in your story, how they can help you find places to add plot twists, and how they can help you build a history for your world.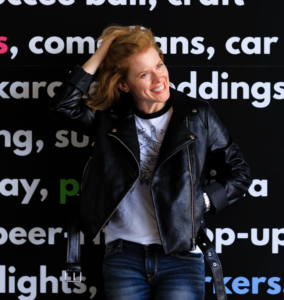 Classes taught by Carla Hoch
Picking a Fight With Your Character
Learn how to pick the best fighting style for your character.
FightWrite: Practical to Tactical
Learn the basics of fighting through live demonstration.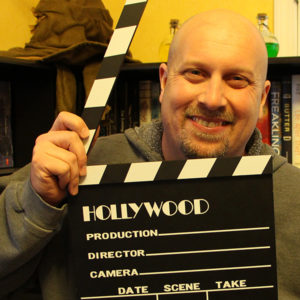 Classes taught by Clint Redwine
Media Training 101 – How to effectively promote yourself and your book
Did you know that 95% of pitch letters get thrown in the trash without ever being read? How do you cut through the clutter to become one of the 5% who gets a foot in the door?
In this course, you will learn how to write a professional pitch letter, what you need to do to get noticed, and how to build an all-star support team. You'll also learn what common mistakes to avoid so your pitch rises to the top of the inbox. You will leave this course with the skill set to promote yourself and your book through TV, radio, and online media outlets.
Adobe Photoshop Basics
Does the word Adobe send shivers down your spine? Do you get cold sweats when someone asks you for a .jpg or a .png? Would you like to be able to create awesome images with your book cover so you can put them on Instagram? This course will give you a beginners guide to working in Adobe Photoshop. Give it an hour and you'll be well on your way to creating powerful images.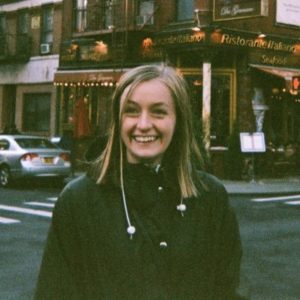 Class taught by Alice Fugate
Agenting 101: Fairy Godmother or Wicked Stepmother?
Literary Agent Alice Fugate gives you an introductory overview to literary agents and what they do, focusing specifically on how to find an agent. She'll walk you through how to craft a query letter that sings, where to look to find your perfect match, and answer the titular question, "Are agents fairy godmothers or wicked stepmothers?" (Hint: maybe both?) Plenty of time for Q&A.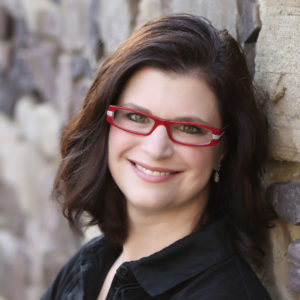 Class taught by Suzanne Kuhn
6 Secrets to Creating Buzz Without Social Media
Long, long ago, before the internet was born, books were sold and speakers presented, reaching audiences en masse. In our technologically driven world, we're losing the art of deep engagement and wide influence through proven outlets. Learn the six creative secrets to creating a buzz around your message without using social media—not all platforms should look the same.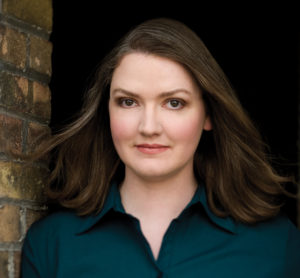 Class taught by Lisa Mangum
Everybody Dies! Killing Your Heroes, Your Villains, and Your Darlings
Death is easy. Making it matter is something else entirely. Death can happen nearly anywhere in your plot, but there are some places better suited to drop a body: the inciting incident, the "death of the mentor," the climactic finale. Death can also be a powerful motivator (no fridging!) and can provide a strong emotional payoff (earn that emotion!). This class will discuss ways you can effectively incorporate death into your story, the benefits of killing different kinds of characters, and how to set up a character to be a martyr or a murderer. (Wear a red shirt at your own risk.)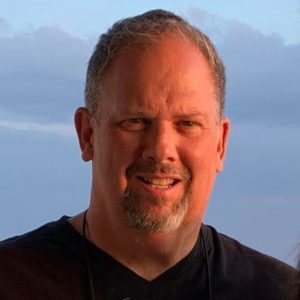 Class taught by Steve Smith
Audiobook Primer for Authors
In this session, Steve Smith, President of Oasis Family Media and publisher at Oasis Audio, will introduce authors to the audiobook industry, with valuable resources on recording and distributing audio independently as well as tips on finding a seasoned audiobook publisher to license their content to.
These discussions will feature a selection of speakers from our faculty who will discuss the topics from their unique perspectives. 
Panel: Habits and Hacks of Published Authors
Discussion about How Books Get Written by Humans with Lives, featuring authors Jill Williamson, Morgan Busse, Steve Rzasa, and Kerry Nietz
Writing Outside Your Own Culture and Color
Featuring Lee James and Maurice Broaddus
Post-Conference Session with Donald Maass (9:30 a.m. Sunday, July 24th)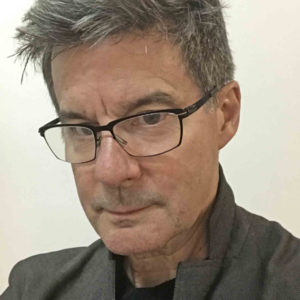 Beyond Arc: A Journey is More Than Change
"Arc" describes the way in which a protagonist will personally change over the course of a novel.  However, arc is only one dimension of a larger landscape of changes, both for the protagonist and the greater world of the story.  Find out how to discover and use the greater scope and meaning of your story in this hands-on workshop.