THE REALM AWARDS OPEN JANUARY 1
The Realm Awards, which recognize excellence in speculative fiction, are back and they are BIGGER and BETTER than ever.
If you published a speculative fiction novel in 2020, enter it in the Realm Awards!
New this year: Enter your speculative fiction novella, novelette, short story, flash fiction, audio book/drama, and/or podcast, too!
Review our Eligibility Criteria to determine if your book, book cover, short fiction, or audio production are eligible for entry.
Have questions? Join us December 18th at 9 PM Eastern to ask them at our Livestream Event.
---
REGISTER NOW FOR OUR VIRTUAL RETREAT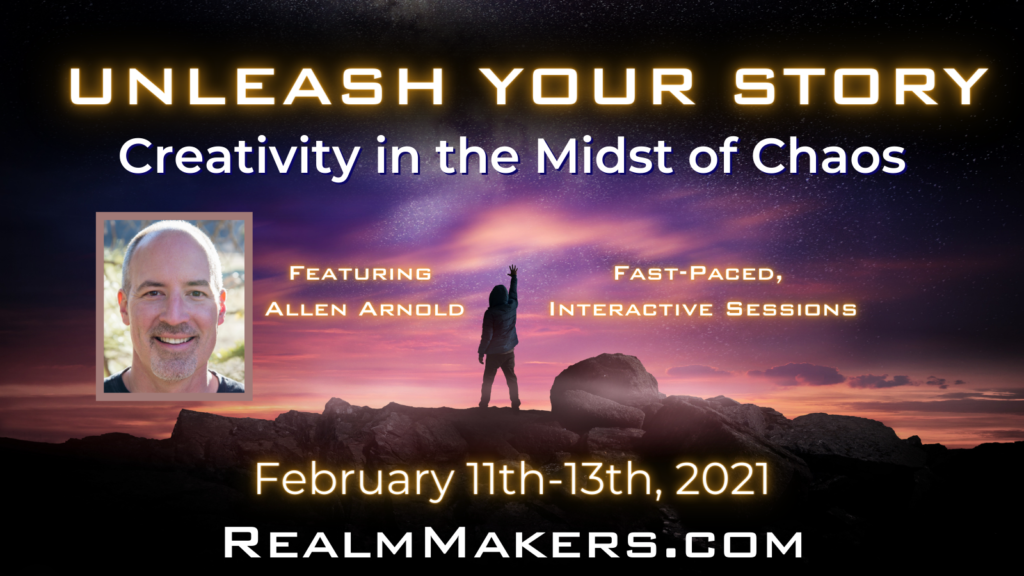 In 2020, perhaps now more than ever, we're living in a time where our art and our hearts are under attack. Chaos comes against each of us—and our creativity—in intensely personal ways. Being reactive or waiting it out never works. We must learn to counter what comes against our dreams, talents, and stories. That's why Realm Makers is bringing you a virtual retreat so you can Unleash Your Story, helping you find Creativity in the Midst of Chaos!
Join us and instructor Allen Arnold February 11th-13th, 2021 for five fast-paced, interactive sessions that will challenge and change the way you view your writing, the publishing industry, past limits, true success, and your irreplaceable role as a storyteller. This is a live and interactive event that will take you on a mind-blowing journey down the rabbit hole of ideas and imagination!
Have questions? Join us December 18th at 9 PM Eastern at our Livestream Event to ask them.
---
ANNUAL CONFERENCE UPATE

Mark your calendars! Our annual Writers Conference registration opens February 1st.
We're back in St. Louis this year with a fantastic faculty lineup including our Keynote Speaker, the one and only Frank Peretti!!!
Visit our conference page for more information.
---
NEXT LIVESTREAM EVENT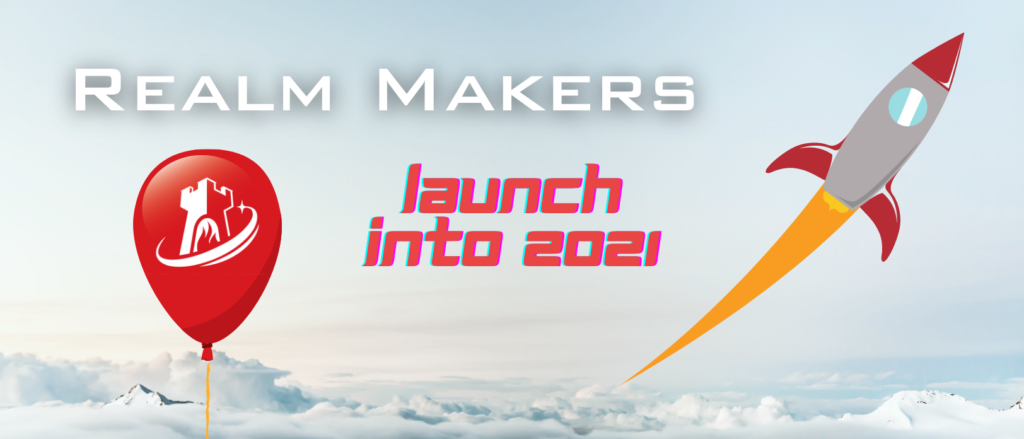 We're "Looking Ahead to 2021." Find out about the plans we have brewing, and get your questions answered on any of the topics above!
We'll be dishing up details on the Realm Awards, our virtual retreat, our annual conference, membership and more! Reserve your spot for an automatic reminder when the event is about to start. Hope to see you there!