July 15-17, 2021 | St. Louis, MO​
Frank Peretti
Keynote Speaker
Frank Edward Peretti is a New York Times best-selling author of Christian fiction whose works have sold over 15 million copies worldwide. Peretti is best known for his novels This Present Darkness and Piercing the Darkness.  He has written other novels in the supernatural realm as well as The Cooper Kids Series, adventure stories for young people.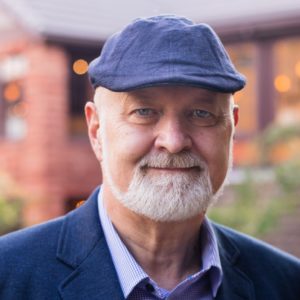 David Farland
Continuing Session : Promising Starts, Magnificent Middles, and Powerful Endings
Dave is the best-selling author of 50 books and anthologies.
He has helped train dozens of other successful authors, including such #1 New York Times Bestsellers as Brandon Sanderson (Wheel of Time), Stephenie Meyer (Twilight), James Dashner (Maze Runner) and Brandon Mull (Fablehaven)
Today Dave shares his knowledge and expertise with writers around the world through his Writing Tip articles, books on writing and various online and live lectures and workshops. 
Daniel Schwabauer
Teen Track: The Five Elements of Story, The Quest of One Trait, and Great Prose, Great Characters
Daniel is a lifelong reader of speculative fiction. He studied the genre under science fiction great James Gunn before graduating with honors from Kansas University's Masters program in Creative Writing in 1995. Winner of the Eric Hoffer and Ben Franklin awards for his middle grade fantasy series, The Legends of Tira-Nor, Daniel enjoys riding his motorcycle on country roads and pondering other worlds. His newest novel, Operation Grendel, released March 9th from Enclave. He lives in Kansas City with his wife and dog.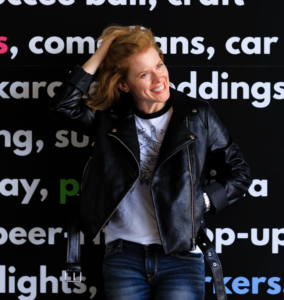 Carla Hoch
Electives: The Gift of Injuries, Who's Ya BooBoo, and Dealing Damage
Carla Hoch is the author of the Writer's Digest book Fight Write: How to Write Believable Fight Scenes, and proprietor of the award winning FightWrite™ blog, podcast and YouTube channel. Carla is a Writer's Digest author and instructor and seasoned Realmie who regularly teaches workshops on the mechanics of fighting for writers as well as the craft of writing fight scenes. She has experience in almost a dozen fighting styles, and trains outside of Houston, Texas where she lives with her family, paranoid guinea pigs and judgmental cats.
Nadine Brandes
Electives: How to Pitch Your Book Without Sounding Like a Robot, Writing for the Market vs. Writing for Your Heart, and The Story Behind the Story
Nadine once spent four days as a sea cook in the name of book research. She is the author of FAWKES, ROMANOV, and the award-winning Out of Time Series. Her inner fangirl perks up at the mention of soul-talk, Quidditch, bookstagram, and Oreos. When she's not busy writing novels about bold living, she's adventuring through Middle Earth or taste-testing a new chai. She and her Auror husband are building a Tiny House on wheels. Current mission: paint the world in shalom.
Allen Arnold
Continuing Session: Creative Lightning
Allen Arnold is an author, (The Story of With and Chaos Can't) speaker, and Executive Producer of Content for Wild at Heart. His passion is awakening people's hearts to pursue their dreams and creativity with God. As a former Fiction Publisher, Allen oversaw the launch of more than 500 novels. Now he helps people live a better story. He loves blue oceans, black coffee, hot salsa, and big ideas.
Judith Anderle
Elective: Lessons Learned – Negotiating Foreign Rights
Judith Anderle is LMBPN®'s Chief Commercial Officer. She oversees the growth of the overall business development portfolio through engagement of major audio rights buyers, TV/Movie rights producers, Chinese rights sellers and overall leadership of translation processes. 
Judith holds an undergraduate degree in International Finance, an MBA in Marketing and a Juris Doctorate degree. In addition to English, she is also fluent in Spanish, French and conversational Portuguese. 
Michael Anderle
Pre-conference Session: Roadmap for the Indie Author/Publisher
Michael Anderle is a #1 Amazon ranked sci-fiction author who has published close to 500 books. His leading series, The Kurtherian® Gambit has sold over a million books worldwide and it has been translated into German and Spanish. As a founder and CEO of LMPBN® Publishing, Michael has sold over 4, million books with over 1 Billion pages read in Kindle Unlimited.
Michael is also the founder of the 20Booksto50K® facebook group. He is greatly sought for speaking engagements, with the most recent invitation coming from the 2020 Sharjah International Book Fair in the UAE, as fans and industry leaders seek his expertise in writing science fiction books.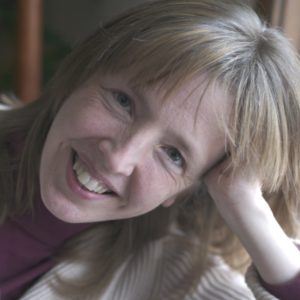 Sharon Hinck
Electives: Double Agents, Care and Feeding of an Author's Heart, and Faith-Filled Fantastical Fiction
Award-winning author Sharon Hinck writes "stories for the hero in all of us," about ordinary people on extraordinary faith journeys. Known for their authenticity, emotional range, and spiritual depth, her novels include humorous contemporary fiction, women's fiction, the ground-breaking Sword of Lyric fantasy series, and her new Dancing Realms series. She has been honored with a Christy finalist medal, three Carol awards, and a 2020 Christy Award in the Visionary category for her fantasy novel Hidden Current. When she isn't wrestling with words, Sharon enjoys serving as an adjunct professor for the Creative Writing MFA program at Concordia University, and also speaks at conferences, retreats, and church groups.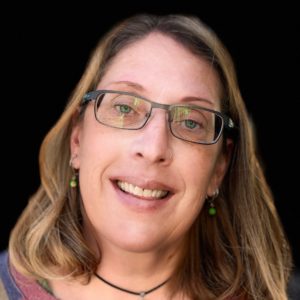 Heidi Taylor Gordon
Elective Session: 10 Things Every Author Needs to Know About Traditional Publishing
Heidi Gordon has been with Shadow Mountain for sixteen years in the position of Publishing Manager. She oversees acquisitions for all genres, as well as manages the Proper Romance brand. She graduated from the University of Utah with a degree in Forensic Anthropology and Creative Writing which only fed her addiction to her favorite genre – horror/suspense. (Of course, her favorite author is Stephen King). She loves to meet and talk with aspiring authors – and find those un-cut diamonds in the slush pile.
Caleb Breakey
Continuing Session: The Book Funnel Method: Become Irresistible, Find Your Readers, and Grow a Relationship-Driven Platform
Caleb Breakey is a Jesus-loving Book Proposal and Author Platform Expert. He is a proud partner of HarperCollins Christian Publishing and helps authors land their dream literary agent and secure traditional book deals using a turnkey book proposal collaboration system.
The author of four books—most recently The String, a psychological thriller—Caleb is an ECPA Book Award finalist and he won the ACFW Genesis Award for speculative fiction.
He is a Clickfunnels 2 Comma Award marketer and the founder and CEO of Speak It To Book and Sermon To Book, companies devoted to helping Christian leaders and pastors spread the gospel by turning their ideas and sermons into books.
Caleb believes in building God's Kingdom by helping you lean into your unique gifting, wiring, and positioning so that you can selflessly serve others. His clients have hit all of the best-sellers lists: New York Times, USA Today, Wall Street Journal, #1 Amazon.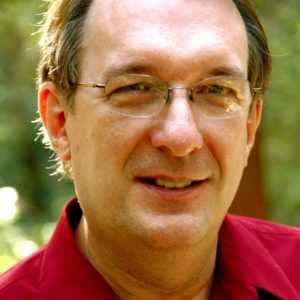 Steve Laube
Electives: The Crisis of Patience, The Crucible of Lament, and The Creation of Space
Steve Laube, agent and president of The Steve Laube Agency, has been in the book industry for over four decades. He and his agency have represented nearly 2,000 new books, and Steve has been named Agent of the Year by ACFW.
He is the president and owner of Enclave Publishing and serves as the president and owner of The Christian Writers Institute. He is the author of the annual Christian Writers Market Guide and Book Proposal Tips and Tricks. His office is in Phoenix, Arizona.
Julie Hall
Post Conference Session: Using Social Media to Sell More Books
Julie Hall is a USA Today bestselling, 12x award-winning author.
She writes YA paranormal / fantasy novels, loves doodles, and drinks Red Bull, but not necessarily in that order. Julie's daughter says that her superpower is sleeping all day and writing all night… and well, she wouldn't be wrong.
Julie currently lives in Colorado with her four favorite people – her husband, daughter, and two fur babies.