July 15-17, 2021 | St. Louis, MO​
Pre-Conference Session with Michael Anderle (9 a.m. Thursday, July 15th)
Roadmap for the Indie Author/Publisher
Session 1: 7 Components to Think about When You Release a Book
Michael discusses the seven basic components one thinks about when releasing a story, from Story to Social Platform and the pieces in between.
Session 2: 3 Different Strategies for Building your Career
You need to match your personality to your platform. In this discussion, Michael talks about different strategies for selling your books.
Session 3: One story, 5 products
Do you know how many different products you can create and/or license with just one story? In this discussion, Michael gives an overview of different products and how you can build your international sales stream.
Each continuing session meets three separate times during the conference, for a total of almost 6 hours of content. The classes are designed that each session builds upon the previous.
Creative Lightning with Allen Arnold
We're all searching for the brilliant idea…a story that hits big and provides the blueprint for our ongoing success as a writer. But true creative brilliance isn't something we capture like lightning in a bottle. Nor is it something we can reduce to a dry formula that produces the same results every time. What we're after is something far greater—an understanding of how to infuse our imagination and stories with the presence and the wildness of God. Doing so gives our stories an eternal spark that only happens when the Creator is an active part of our life and creative process.
In this three-part Continuing Session, Allen will reveal: *how to illuminate your stories with an eternal spark that transcends you; * how to differentiate and maximize the three stages of creativity; * why the concept of "Light" is so essential in the act of creation; and * ways to stay creative during the chaotic storms of life. If you're feeling stuck in the creative process, it's probably because you aren't maximizing the specific stage of creation you're in.
In this session, Allen Arnold, creativity coach and former fiction publisher of more than 500 novels, reveals the essence, purpose and power of Creative Lightning. It's a revolutionary framework that will free you to be even more creative and to pace yourself to go the distance as a writer. Get ready to discover a new way to navigate the creative process…from the spark of an idea to the shimmering reality of a published book. These sessions will be filled with counter-intuitive insights and interactive conversations meant to transform the way we see and create Story.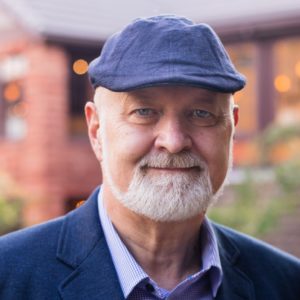 Writing Craft Track With David Farland
Session 1: Promising Starts
When you pick up a novel, it begins by making promises early on. It might promise romance, wonder, intrigue–but you need to understand that you as an author begin making those promises before the book begins, and in this class we'll teach you how to hook readers, editors, and film producers.
Session 2: Magnificent Middles
Ever read a book with a sagging middle? In this class, I'll teach you some guaranteed techniques to make the middles of your novels become so engaging, readers won't be able to tear themselves away.
Session 3: Powerful Endings
There is an old saying: "The first lines of a novel sell your book, but the last lines of your novel sell the next book." In this class, we'll explore how to write a climax, how to unwind the conflicts that led up to it, and how to create a powerful "emotional symphony" that will leave your reader aching for more.
The Book Funnel Method: Become Irresistible, Find Your Readers, and Grow a Relationship-Driven Platform-with Caleb Breakey
Session 1: Become Irresistible
Find out how to become a magnet to your ideal readers.
• How I built a targeted email list of 15,000 on a limited budget
• Getting readers hooked on you and your writing
• Inviting readers to join you in your heroic cause
Session 2: Find Your Readers
Learn how to guarantee the right readers see your brilliant stories.
• Targeting your audience through social media advertising
• Using retargeting to pull in readers who missed you the first time
• How to move readers through your sales funnel
Session 3: Grow a Relationship-Driven Platform
Learn how to keep readers engaged and coming back for more.
• Establishing a relationship with your super fans
• Using email autoresponders to educate and entertain
• Including readers in your heroic cause
Teen Track with Daniel Schwabauer
Session 1: The Five Elements of Story
Great stories transform us. The journey can have so much imaginative power that we can't see how the author did it. But what feels like a magical spell or a feat of genius is something you can learn to do, too. The magic of these stories operates according to principles anyone can understand: emotion, conflict, dilemma. We're going to look behind the wardrobe, dig beneath the Shire, take apart the light saber—not to spoil the beauty but to demystify the process so you can follow it yourself. We'll begin by diving into the five unexpected elements of a good story.
Session 2: The Quest of One Trait
Adam existed before he lived. Similarly, many characters exist on the page but do not seem to have "the breath of life." So how do we create characters who breathe? Through decisions based in conflict. In this two-part session we will unpack dramatic conflict and use it to outline a character arc that will highlight your hero's growth journey.
Session 3: Great Prose, Great Characters
Exceptional novels are built with great prose and extreme characters. The key to developing both is using tools that serve more than one purpose. In this session we will pull apart examples to see what they can show us about images, concepts, hooks, story loops, moments of revelation, and archetypal characters. Along the way we might learn something about ourselves.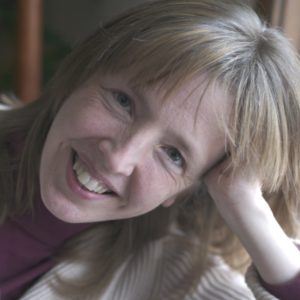 Classes taught by Sharon Hinck
Double Agents: Discover writing craft techniques that perform double duty: Action tags that identify speakers in dialogue but also enhance emotion. Descriptions that paint the setting but also establish tone. Metaphors that add vibrant imagery and also deepen characterization. Make the most of your efforts by allowing the words to accomplish more than one thing at a time.
Care and Feeding of an Author's Heart: Writing is tough! It's vital to protect and nourish your creativity and keep your joy alive. Identify the unique obstacles that may be hindering your writing efforts. Find solutions that fit your life circumstances and personality. Build a toolkit of choices that can help you make progress and also protect you from burnout and discouragement. 
Faith-filled Fantastical Fiction: Our novels portray characters struggling with physical, emotional, AND spiritual conflicts. How can you draw from your own faith journey to deepen your stories and include that spiritual element? Whether subtle or overt, there are ways to weave faith themes into your stories. We'll discuss choices that can be problematic and those that can be effective. 
Classes taught by Nadine Brandes
Writing for the Market vs. Writing for Your Heart: Writing is an incredibly personal journey and almost always starts with a book or two straight from our hearts. But pursuing a career as an author sometimes means writing a book that you're not head-over-heels in love with. Nadine Brandes has done both. In fact, that's how she managed to sign with a Big Five publisher. In this class we'll talk about balancing the creative side of writing with the business side of publishing and what shifts you may have to make as an author when you start turning your writing "hobby" into a career. And, most importantly, how to keep yourself creatively and spiritually grounded through them both.
The Story Behind the Story: I've heard it said many ways: You can't write a story greater than the one you're living. This session will be talking all things story—both lived and written. We'll look at how to use life as your toolbox and will answer questions like What is story? Why do we connect so deeply with story? We'll discuss how to grow as a storyteller, including finding your writing "voice." So much of your written story is about understanding the journey behind writing. In college? Parents of crazy minions who never let you rest? Working a full-time job and finding it hard to carve out time for writing? Writing a book and living life don't have to be two separate things, warring with each other. In fact…they can be comrades in arms.
How to Pitch Your Book without Sounding Like a Robot: Cyborgs are cool…unless it's you trying to pitch your book to an agent or publisher. Being able to present your story in a concise way to industry professionals is critical when attending a writer's conference (or talking to, well, other people about your books.) This class will look at how to craft a pitch that is informative, but doesn't sound robotic when you share it—no matter who you're talking to: reader, stranger, agent, publisher, fellow author, or vulcan. They'll all be impressed (or, at the very least, not bored.) This is a hands-on class where you will craft a pitch short enough for an elevator, escalator, or jump to light speed in an X-wing.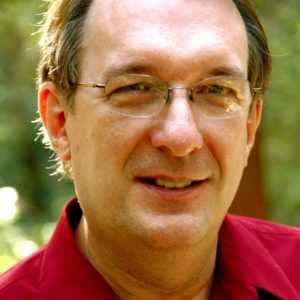 Classes taught by Steve Laube

 
(all of Steve's content is part of a three-part presentation called "Deeper: A Look at the Spiritual Life of the Writer." Each class will stand alone so you can choose any or all of them as electives.) 
The Crisis of Patience: The challenge of waiting as part of the writing life.
The Crucible of Lament: Lament is nothing new, but is rarely embraced by the modern believer. We will explore its benefits particularly in the life of a writer.
The Creation of Space: Finding time as a writer and as someone on their faith journey. A look at balance in life and ideas for both time management and what to do when life interrupts.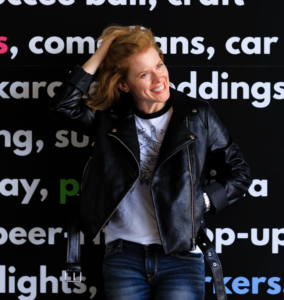 Classes taught by Carla Hoch
The Gift of Injuries: What injuries do for your manuscript, story and reader.
Who's Ya BooBoo?: The basics of injuries, bleeding out, and death
Dealing Damage: Tactical class on how to achieve certain injuries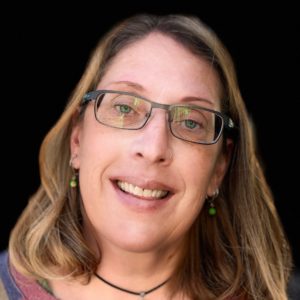 Class taught by Heidi Taylor Gordon
10 Things Every Author Needs to Know About Traditional Publishing
This class will go through 10 steps that will help writers understand and navigate successfully the traditional publishing process.
Class taught by Judith Anderle
Lessons Learned: Negotiating Foreign Rights
This class will discuss the advantages of selling in foreign markets and points to consider when negotiating contracts.
These discussions will feature a selection of speakers from our faculty who will discuss the topics from their unique perspectives
Audiences and Ages 
How books for Adult, Young Adult, and Middle Grade readers differ, and how to adapt your writing to connect with a chosen age group
Christian Writers in the World, but Not Of It
How current cultural questions impact what and how we write
Post-Conference Session with Julie and Lucas Hall (10 a.m. Sunday, July 18th)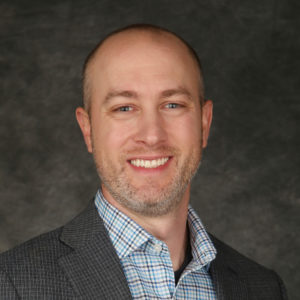 Using Social Media to Sell More Books. 
#bookish #nofilter
Social media can help you sell books and make more money. It's more important than ever that authors know how to navigate the digital landscape to build a passionate fan base, stay top-of-mind to readers, and strategically leverage the various social platforms. Whether you're traditionally published, independently published, or an aspiring author, you'll learn tips and tricks for using social media to find and retain readers, build your newsletter, team up with like-minded authors, and manage your time like a boss. Best of all, if you're an introvert (like me), we'll even discuss ways to market your book without personal interaction 🙂